Residential HVAC
We're Your HVAC Experts.
We know how uncomfortable it can be when your home HVAC system isn't working. At Progressive Service Company, our HVAC technicians are committed to your comfort, and offer prompt, reliable service to fix your heating and cooling issues as soon as they arise.
For decades, Progressive has proudly been your hometown team for all of your heating and cooling needs. Our technicians are experienced in HVAC installations and repairs, and on top of that, we guarantee 100% satisfaction, with 24/7 emergency service for help when you need it most.
Elite Carrier Dealer Status
Progressive Service Company is a proud Carrier Factory Elite Dealer. To be recognized as a Carrier Factory Elite Authorized Dealer, dealers must meet rigid criteria and pass close scrutiny for the quality of their products, HVAC knowledge and service. We adhere to a long list of sound business practices, including maintaining all required local licenses, insurance and liability coverage, and employing NATE-certified technicians.
Certified Trane Comfort Specialist
Progressive Service Company is proud to be a certified Trane Comfort Specialist. In order to maintain their Trane certifications, our HVAC technicians must stay up to date on all Trane systems and the correct way to repair them. No matter what kind of system you have, Progressive's highly-trained technicians can fix it. Our service technicians continuously undergo training for multiple models and brands so that every single customer gets the quality service they expect and deserve from Progressive Service Company.
If your heating or air conditioning needs installation, repair, or inspection, call the expert HVAC technicians at Progressive Service Company. With more than 120 fully equipped service vehicles, we'll get a technician to your house fast. We gladly offer expert repair on all system brands, including Trane, Carrier, and more.
Progressive offers the following HVAC services:
Our Residential Services
Progressive Service Company is dedicated to earning the trust of all our HVAC customers. We offer free estimates on new residential installations and also offer flat-rate repair pricing with no surprises. Our HVAC technicians are available 24/7 to provide emergency service.
Heating & Air Conditioning
Regardless of the type of temperature control system you have, our team of expert HVAC technicians will be on the job to solve any problems you might have.
Heating
The heating repair and installation experts at Progressive Service Company can provide you with effective furnace repairs and replacements, heat pump repairs, and more!
Air Conditioning
If your A/C starts acting up, call the expert HVAC technicians at Progressive. Our team is trained in installing and repairing air conditioning units from all major brands.
Indoor Air Quality
Our team is constantly learning about the latest and greatest techniques and technologies to help control the air quality in your home or office.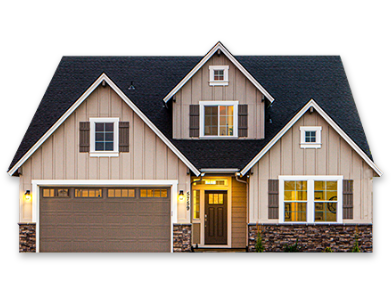 Crawl Space Encapsulation
Our teams of highly skilled technicians have been trained in crawl space encapsulation, HVAC efficiencies, mold remediation and more.
Call Progressive Now!
An experienced residential heating & air conditioning specialist will be on the job in no time to give you the quality service you expect from the leader in home HVAC repair. Call us at 877-325-0180, or fill out the form and we will get back to you promptly.