We're Always
at Your Service
Quick response. Knowledgable professionals. 24-7 service and 100% satisfaction, guaranteed. Contact us at 877-325-0180, or fill out the form and we will get back to you promptly.
Explore Our HVAC Services
For decades, Progressive has proudly been your hometown team for all your heating and cooling needs. Our technicians are experienced in HVAC installations and repairs, and with more than 120 fully equipped service vehicles, we'll get a technician to your house fast.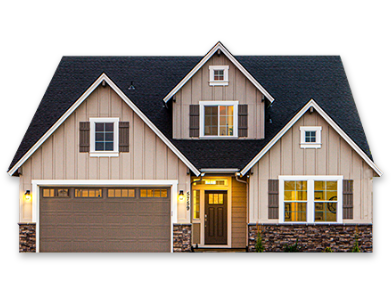 Heating & Air
No one should have to suffer extreme temperatures in the summer or winter. A new or repaired HVAC system can go a long way to making you feel comfortable no matter the time of the year.
HVAC Install & Repair
If you think your air conditioning or heater is on its last leg or may need repair work, don't hesitate! Our expert HVAC technicians provide prompt, reliable service so your home stays comfortable.
Smart HVAC Systems
With all the technological upgrades today, have you taken the steps to upgrade your HVAC system to turn your home into a smart home? Did you know installing one can save you money?
Why People Love Progressive
We take pride in offering prompt, reliable service to homeowners and businesses alike whenever plumbing, electrical or HVAC issues arise. But don't just take our word for it—see below for reviews from a few of our happy customers.
Progressive is family owned and operated.
We have an A+ rating with the BBB.
We offer a 100% satisfaction guarantee.
We offer same day service (no exceptions!)
Our core values are honesty and integrity.
We are constantly on the road, with over 260 vehicles ready to roll.
When you call Progressive, you speak directly to our employees — no third parties!
We promise that the job gets done right the first time.
Additional Services
Since 1983, Progressive Service Company has provided customers with the highest level of service possible, guaranteeing 100% satisfaction on every job. We're family owned and locally operated, and proudly serve residential and commercial clients across the Triangle with prompt and reliable plumbing, electrical and HVAC service. Learn more about our additional services below.
Commercial HVAC
Progressive Service Company is proud to provide HVAC services to commercial and industrial clients in Raleigh, NC and beyond. Our commercial HVAC customers benefit from: 24/7 emergency repairs, free estimates on new heating systems, 100% satisfaction guarantee, and prompt, professional service.
Plumbing
When you have a plumbing problem requiring immediate attention, Progressive can help you 24 hours a day, 7 days a week with reliable emergency service and prompt, professional attention. You'll always get flat-rate pricing with a 100% satisfaction guarantee.
Electrical
If you need electrical work done on your home, you need the electricians at Progressive Service Company. Progressive will guarantee that your electricity functions properly and safely. Our certified residential electricians provide a full array of electrical services for residential customers.
Restoration
Our team of restoration and remodeling experts can transform any room in your home. We service the entire Triangle, and have restored and remodeled rooms in Raleigh, Durham, Cary, Apex and beyond. You can trust the Progressive team to do the job safely and reliably, and we will be there to answer any questions you may have throughout the process.